Christmas Trends That You Won't See for Long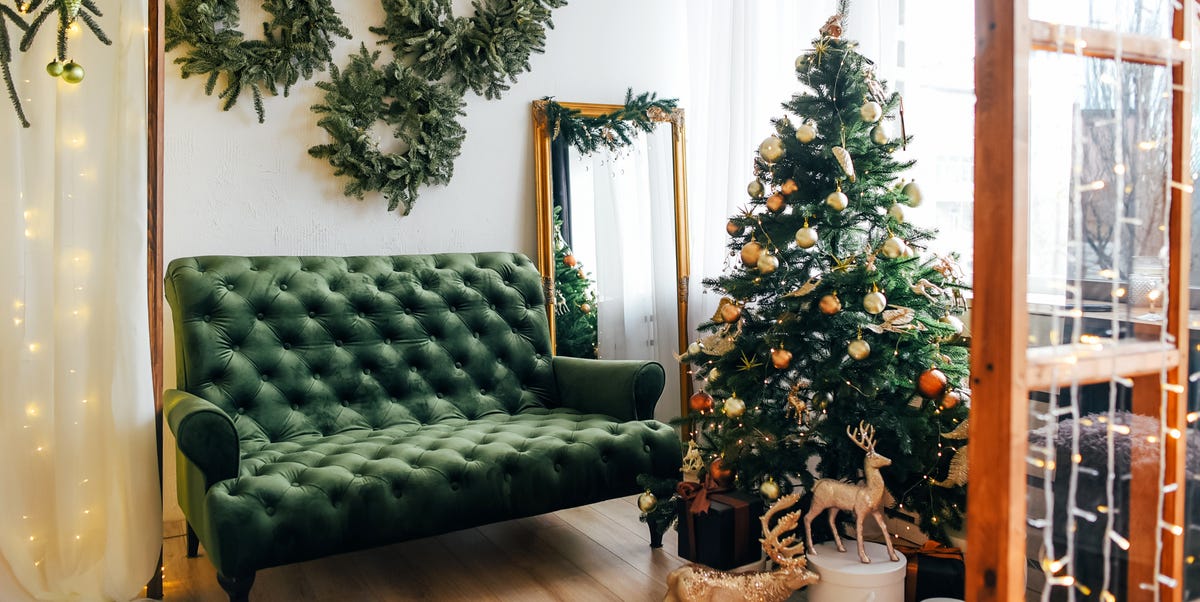 Christmas time is the season for merry cheer, carols and gift-giving! But this festive season, there are many trends that won't be seen around town, let alone at a Christmas dinner table. For example, with many of us turning to online stores to purchase clothing, the traditional Christmas jumper may not appear in the eBay sweaters categories in the coming months. Instead, cheap online clothing stores have taken over, offering faster delivery and more competitive prices. With many people sticking to practical gifts this Christmas, Christmas trends like this will likely be on standby for years to come.
Colour Trends for this Christmas Season
The Christmas season is upon us again, bringing a new trend set of colours. Natural tones will be the go-to for Christmas 2022, with muted purples, blues and gold set to take preference. Specifically speaking, Christmas decor will feature a beautiful combination of lavender and electric blue with gold accents to create a classic but modern style. This elegant combination, paired with gold accents, will provide warmth and joy to all Christmas festivities while remaining stylish and sophisticated.
Christmas Themes and Decorations Trends
Each year at Christmas time, decorators look for ways to make the holidays brighter. From pine trees to hanging ornaments, people worldwide express their love for this festive season with decorations fit for all. This year, Scandinavian-inspired themes are gaining traction: monochromatic whites with rustic wood accents and twinkle lights everywhere you look. For those looking for something more vibrant, minimalistic and modern designs of metallics like gold, copper, and silver can bring your space to life without being overly complicated. Joyful snowmen, jolly Santas and cheerful reindeer can also be seen adorning homes everywhere this season!
In addition, this year's decorations trends include candles, paper decorations and colourful glass ornaments that can be used on fireplaces and mantels. Many who want to reduce waste opt for reusable crackers and other durable decorations over traditional plastic items. In addition, greenery is making a comeback, with natural elements like stones, pinecones, and plants used to create beautiful seasonal displays.
Christmas Tree Trends in 2022
Christmas time 2022 is shaping to look a little different, with flocked Christmas trees and alternative tree options gaining popularity. The flocked Christmas tree, or one sporting a snowy finish, has become a favourite among decorators. Made with flocking powder, these wintry trees provide a subtle yet chic appearance when decorated in bright colours and white lights. Alternatively, Christmas trees are also gaining traction if flocked isn't your style. These unique options often come in peculiar shapes and sizes, like spiral twigs or mini pine cones wall-mounted and lit up with string lights. Flocked and alternative trees provide an inviting holiday atmosphere and promise to keep festivities merry and bright!
Gift Trends for Christmas 2022
Christmas 2022 is set to be an interesting year for gifts and giving. As shop-local projects become more popular worldwide, buying from independent retailers is expected to be a key trend. Wrapping presents sustainably will also be common, with many shoppers opting for recycled materials such as newspaper or fabric scraps. Another up-and-coming trend is homemade Christmas gifts. From knitted scarves to handmade cards, these thoughtful touches will surely add character and bring joy to the festive season. Finally, self-care gifts will gain further traction in 2022 – think to pamper boxes filled with luxurious bath and beauty products or special subscriptions designed to help recipients take time out of their busy lives. All in all, this Christmas looks to be full of creative and thoughtful surprises!