Should You Use Retinol In Winter?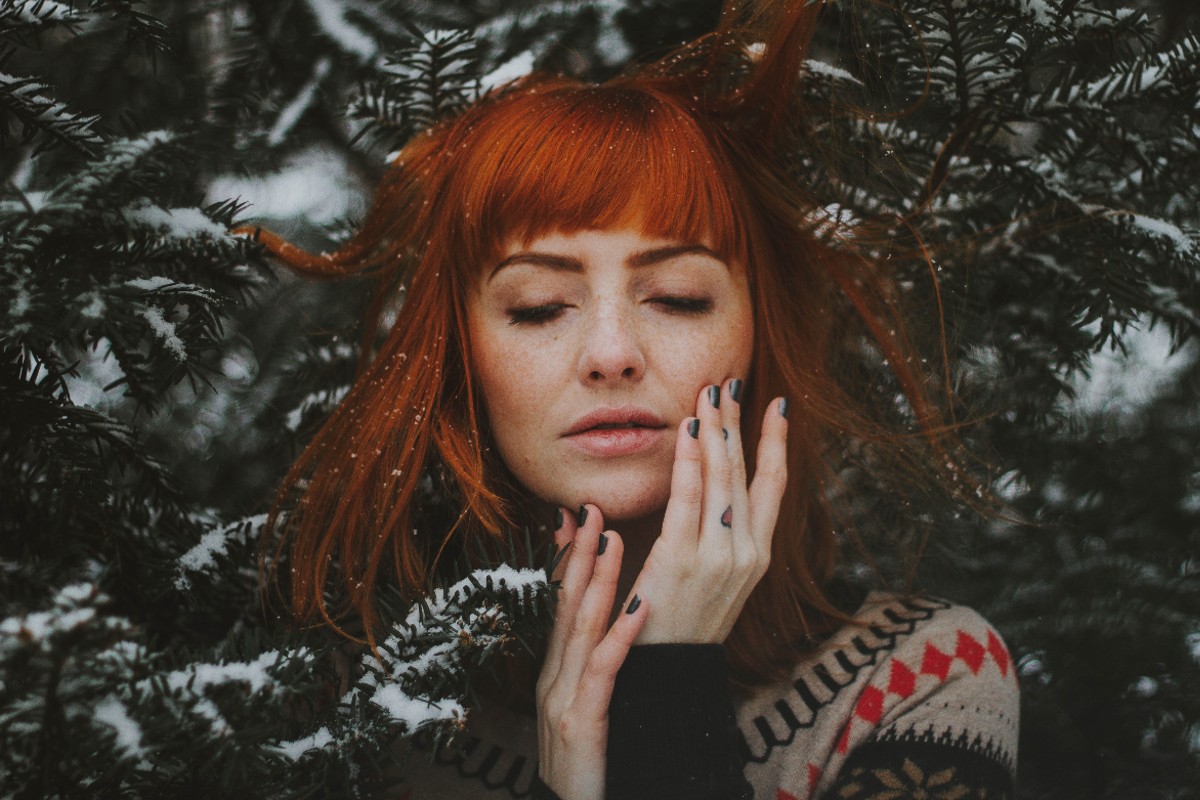 Is retinol good in winter? It's a question we've heard hundreds of times. While winter can be a tricky time to use retinol due to unfavorable weather conditions, it shouldn't be a problem if you know all the how-tos. Indeed, retinol has a bad rap for weakening the skin's defense against external damage since it accelerates cell turnover at a rate the skin is not accommodated with. Even though the effect is only temporary, the time during which the protective barrier is vulnerable can leave room for the blowing winds and lower temperatures to wreak havoc on skin health. For this reason, it's imperative to change the way you use your retinol products during winter to adapt to the sudden shifts in the environmental condition.
Should you use retinol in winter?
There shouldn't be any problem with applying retinol in winter as long as you use it correctly and your skin tolerates it. In fact, retinol is a great skincare ingredient to use during winter because it stimulates cell turnover and hikes up collagen and hyaluronic acid production — two components necessary to maintain the complexion plump and moisturized.
You see, the continued exposure to dry air, harsh winds, and cold temperatures can slow down cell turnover — the process by which the dead layer of skin cells is removed and replaced by a new one. Also, dehydration, flakiness, and redness are common during winter because of the skin's reduced ability to retain moisture. Retinol may solve both problems by accelerating cell renewal and building the two major structural components involved in hydration: hyaluronic acid and collagen.
But that doesn't mean retinol is for everyone, especially in winter. This is because it can temporarily weaken the protective barrier and leave it susceptible to cold weather. If your complexion is sensitive or dry, this can turn out really bad for you. The good news is that you can adjust your skincare routine to increase tolerance to retinol so you can freely use it in winter without worrying about irritation.
How to use retinol in winter
Because the sudden shift in the environmental condition with lower temperatures and humidity levels makes the skin more reactive to basically anything, you must be thoughtful when adding new products to your routine, especially when it comes to the powerful retinol.
That said, if you want to avoid bad reactions at all costs, it's important to go low and slow, and start with products containing low concentrations of retinol. Ideally, consider 0.25% retinol to begin with and gradually move on to more potent formulas as your skin builds tolerance. If you have applied retinol in the past, using the same product would be a wise call since the skin is theoretically already accommodated with it. Still, it could react to it as a consequence of the dry and cold weather. In this case, you'd have to move to lower-strength products. 
Also, to successfully use retinol in winter, you need to put a proper moisturizing regimen in place. Maintaining your complexion hydrated during the cold season is challenging, but it's key to preventing all winter skin problems and reducing the risks of retinol irritation. Depending on your skin, you may need to use different types of moisturizers, but the basic rule is to use one with humectants and occlusives. We've already talked in detail about how to keep skin moisturized in winter and the importance of applying both humectants and occlusives here.
If you're planning to incorporate retinol into your winter routine, avoiding products that can further dry out the skin should be a top priority too. These include products containing drying alcohol, fragrance, benzoyl peroxide, and salicylic acid, as well as cleansers with sulfates. All of these can strip the skin of moisture and leave it parched.
Instead, focus on barrier-strengthening and regenerative ingredients, like ceramides, fatty acids, niacinamide, Centella asiatica, and peptides. Having a strong epidermal barrier goes a long way in protecting your skin from winter weather and reduces the chances of retinol side effects. We recommend applying these ceramide creams or repairing moisturizers every night to reinforce the barrier.
And finally, apply sunscreen in the morning. UV is the skin's enemy number one and accounts for 80% of facial wrinkles. And since sunbeams can penetrate the clouds and they are still powerful enough to cause damage during winter, you need to protect against them by applying sunscreen with at least SPF 30 all year long.
The takeaway
Whether or not using retinol in the winter is a good idea comes down to your skin. If it can tolerate retinol, use it with no hesitance. If it doesn't, you can try gentle products with a lower concentration of retinol, reduce the frequency at which you apply retinol, or give up retinol at all. Remember that you have nothing to gain from your retinol product if it continuously causes you redness and irritation.