Second person charged in Columbia mall mass shooting, police looking for third suspect | Columbia News
COLUMBIA — A second person has been charged in the shooting at a Columbia mall over the holiday weekend that injured 15 people and left a woman in critical condition.
Police arrested Marquise Love Robinson, 20, on April 18 and charged him in connection the mass of gunfire that wounded nine people at Columbiana Centre on April 16, Columbia Police Chief Skip Holbrook said.
Police also filed additional charges for Jewayne Price, 22, who was arrested the day of the shooting.
A third man, Amari Sincere-Jamal Smith, 21, is wanted by police on similar charges, Holbrook said. All three men will face attempted murder, felony assault and weapons charges, police said. Attempted murder charges are punishable with prison sentences up to 30 years.
"We still have a lot of work to do," Holbrook said during a news conference April 18. "We still are asking the public to call if they have information. Again, this was a traumatic event for a lot of people that were at the mall, and we understand that takes sometimes a moment for things to register, for you to remember things."
Robinson is being held at the Lexington County Detention Center awaiting a bond hearing scheduled the morning of April 19. A judge set Price's bond at $25,000, and he remained jailed in Lexington County as of the afternoon of April 18.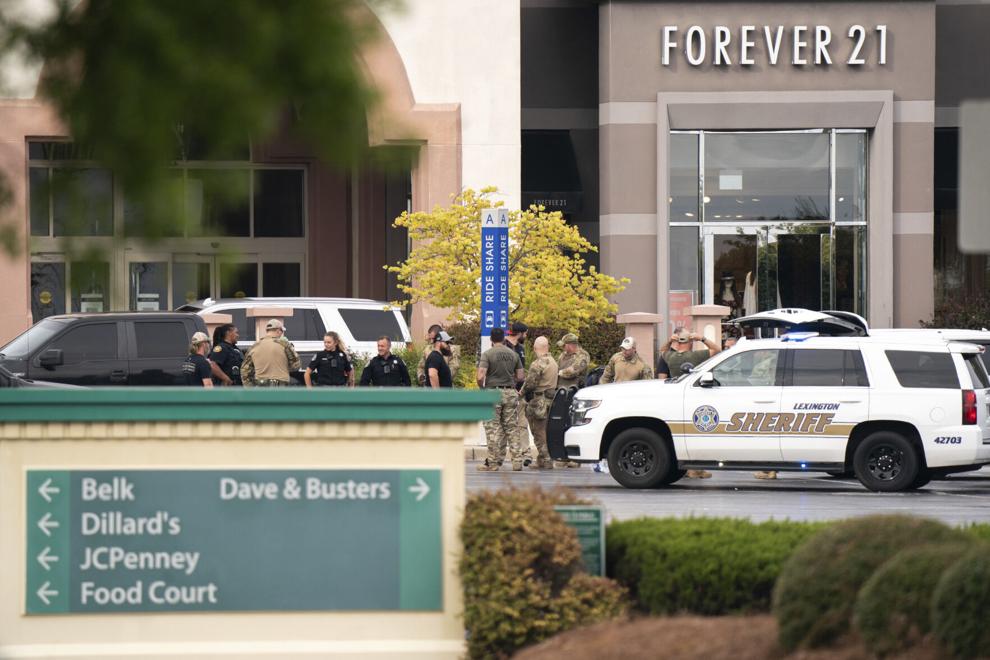 Police said at least two people fired weapons and at least three were carrying weapons in the shooting that cleared the busy shopping mall the day before Easter and snarled traffic around a retail hub northwest of Columbia on the border of Richland and Lexington counties.
In addition to the nine people hit by gunfire, another six were injured as shoppers fled from the mall, authorities said.
Police initially said 14 people were hurt, but another person came forward who was hurt while standing near a victim who was hit by gunfire, Holbrook said.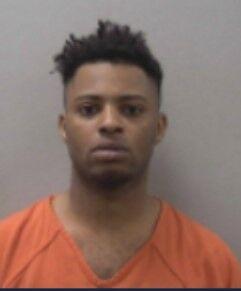 Police have said the shooting was the result of an ongoing dispute but have not elaborated more on a possible motive.
Investigators are still working to determine if there is a gang connection, a police spokeswoman said. A lawyer for Price said the violence was sparked by Facebook comments.
Two guns believed to have been used in the shooting have been recovered by police, Holbrook said.
Price's attorney, Todd Rutherford, said during his bond hearing April 18 that Price had received threats online and fired in self defense after two men attacked him at the mall.
Asked about Rutherford's comments, Holbrook told reporters, "I don't share that understanding of it."
The mall parking lot and surrounding intersections buzzed with law enforcement from numerous jurisdictions April 16 as police worked to evacuate the shopping mall of shoppers and employees and search for those responsible.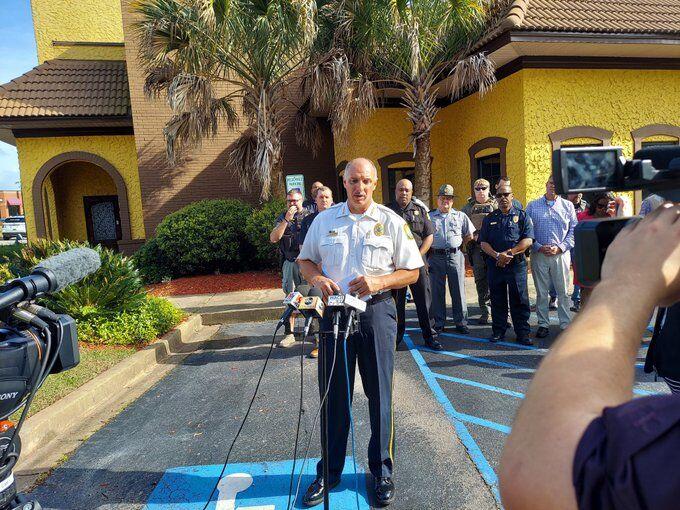 The ages of those shot ranged from 15 to 73. A 73-year-old woman remains hospitalized in intensive care with what medical staff have said is a "life-altering" injury, a police spokeswoman said April 18.
Columbiana Centre resumed mostly normal operations on April 18, the first day open since the shootings.
A slow but steady stream of shoppers visited the mall in the Harbison entertainment district amid added presence from mall security in the halls and parking areas.
At least three businesses did not reopen for the day — The Gap, where the shootout took place; clothing retailer Edge, which one window boarded up adjacent to The Gap; and Francesca's clothing, located not far from the shooting site.
Mike Fitts and Jessica Holdman contributed from Columbia.
Reach Stephen Fastenau at 803-365-3235. Follow him on Twitter @StephenFastenau.