Blackpink's Lisa Literally Shines in Celine Perfume Campaign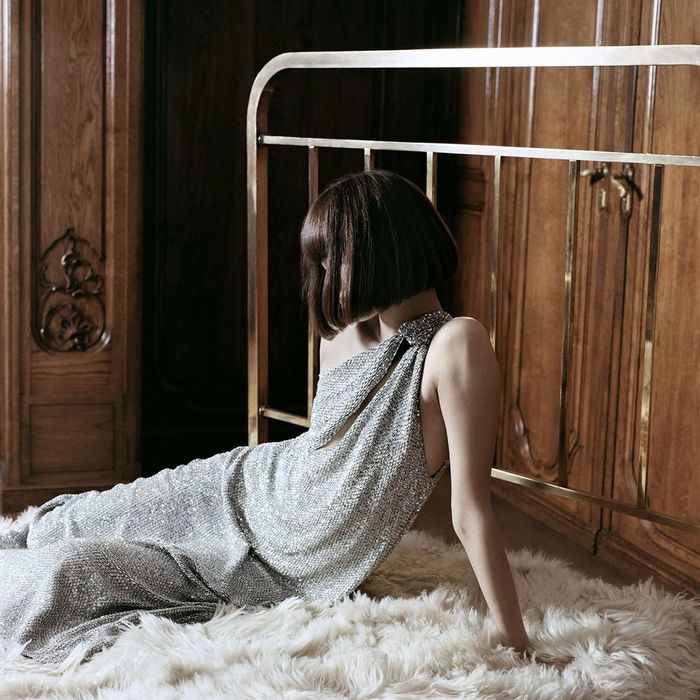 Photo: © COURTESY OF HEDI SLIMANE
K-pop megastar Lisa (a.k.a. rapper Lalisa Manoban) of supergroup Blackpink literally shines in a new video for Celine Haute Parfumerie.
The campaign, directed and shot by Celine designer Hedi Slimane, takes us on a soothing tour set in the South of France where everything is either soft or shiny. On the soft side we have Lisa's signature bouncy bob and bangs, a white shag rug for petting, and a ruffled Celine dress that gracefully slides up and down a grand staircase. On Team Shiny, we have a gleaming Rolls Royce hood ornament, a massive chandelier, Lisa in a crystal-covered Celine gown, and a similarly light-reflecting bottle of the brand's Parade perfume, a musky, powdery concoction that's spiked with the smell of sunshine (courtesy of neroli and bergamot).
This whole visual feast is set to the dulcet tones of the Velvet Underground's "Pale Blue Eyes," which makes the whole campaign just as easy on the ears as it is on the eyes.
Blinks would never ask such a thing, but we'll bite. Aside from being an aesthetically and sonically pleasing treat for your brain on a Monday, this campaign marks a few firsts. It's the first-ever video campaign for Celine Haute Parfumerie, starring the fashion house's first global ambassador (Lisa was chosen by Slimane back in September 2020), who also happens to be the perfume line's first ambassador as well.
We got a static sneak peak of the fragrance campaign back in December via a black-and-white photo of Lisa's blunt cut artfully draped along a staircase. That same month, the K-pop star also made her Celine runway debut, modeling an off-duty-model outfit consisting of a hoodie, Celine varsity jacket, jeans, and sunglasses. Now, we get to see her completely glammed up, the on-duty-movie-star way, complete with romantic slo-mo hair flips, beautiful floor-length gowns, and another pair of very good sunglasses. What's not to love? Happy Valentine's Day.