2022 Best of the East Bay: Shopping | Fashion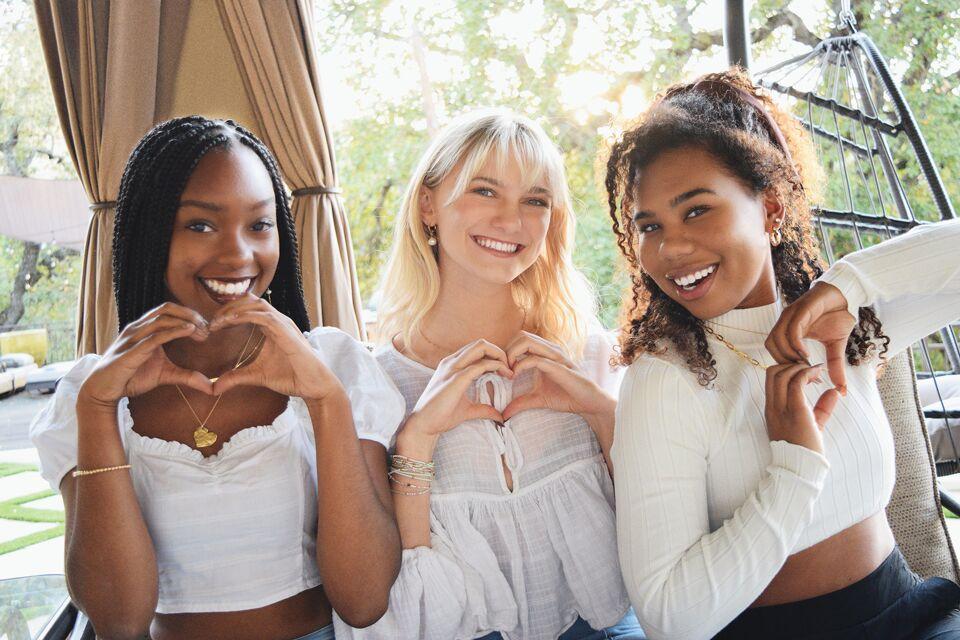 BEST PLACE TO FIND A NEW TREASURE
Love You More, Danville
This past February, Danville's charming East Prospect Avenue gained a new tenant anchoring the end of the street: Love You More. The jewelry-focused company, which has been operated by owner Gaby Ghorbani for several years online and at local pop-ups, has had products showcased in such notable publications as Glamour and Vogue. It's also about so much more than pretty accessories.
"A lot of the jewelry is handmade by single mothers who are primarily in Mexico," says Ghorbani. "We pride ourselves on being fair trade, giving back to the community, providing hope, and empowering women."
Love You More has a wide array of products to fit a range of style aesthetics and budgets, but the focus is typically on trendy pieces (many items in-store right now can be layered, for example). Pop into the sunny brick-and-mortar space to check out the Luna collection of bracelets—they're beaded and comprised of different meaningful stones, such as howlite for improved meditation or jade for serenity and peace. Looking for something more upscale? A 14-karat gold and white diamond heart necklace might be more your thing.
Whatever you choose, your purchase is sure to help others near and far: Ghorbani holds frequent fundraising events, both online and in person, during which either 15 to 20 percent of all purchases or up to 50 percent of select items will be donated to local charities. loveyoumore.com.
---
READERS' PICKS
ACTIVEWEAR SHOP
Beyond Active, Danville, shopbeyondactive.com.
—
Runner-up | Athleta, multiple locations, athleta.gap.com.
---

"Beyond Active serves all women. They are supportive and help you find what's best for your body. They have all different items to help you feel the best!" —Nicole Berglund, Danville
---
ANTIQUES STORE
Elsie Green, Concord, elsiegreen.com.
—
Runner-up | The Spotted Cow, Martinez, spottedcowvintage.com.
---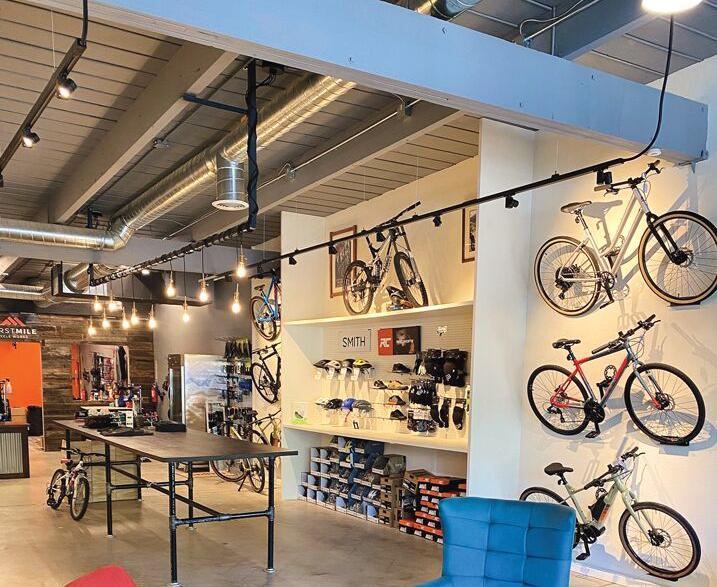 BICYCLE SHOP
First Mile Cycle Works, Lafayette, firstmilecycle.com.
—
Runner-up | Sharp Bicycle, Lafayette, sharpbicycle.com.
---
BOOKSTORE
Rakestraw Books, Danville, rakestrawbooks.com.
—
Runner-up | Flashlight Books, Walnut Creek, flashlightbooks.com.
---
CONSIGNMENT SHOP
Labels, Walnut Creek, labelsluxury.com.
—
Runner-up | Youth Homes Thrift Shop, Pleasant Hill, youthhomes.org/thrift.
---
GIFT SHOP
Wish, Walnut Creek, wishwalnutcreek.com.
—
Runner-up | Gilded Frond Clay and Textiles, Martinez, gildedfrond.com.
---

"Wish is the best family-owned shop there ever was! Sasha and Susie take the best of care of each client who walks through their doors. They have the best inventory. Wish is the place when you need something to gift. You might walk in not knowing what you want, but you walk out with more than you came in for!" —Abby Seitelman, Walnut Creek 
---
JEWELRY STORE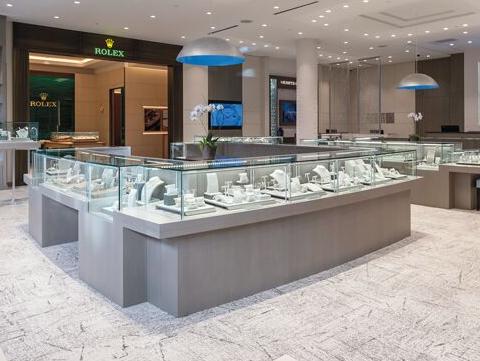 Heller Jewelers, San Ramon, hellerjewelers.com.
—
Runner-up | D and D Jewelry, Walnut Creek, jewelplus.com.
---
MEN'S CLOTHING STORE
Venture Quality Goods, Lafayette, venturegoods.com.
—
Runner-up | McCaulou's, multiple locations, mccaulous.com.
---
SHOE REPAIR
Nick's Boot and Shoe Repair, San Ramon, facebook.com/NicksBootandShoeRepair.
—
Runners-up | A1 Shoe and Luggage Repair, Walnut Creek; One-Stop Shoe Care, Lafayette
---
SHOE STORE
Nordstrom, Walnut Creek, nordstrom.com.
—
Runner-up | Athletic Outpost, Walnut Creek, athleticoutpost.com.
---
SHOPPING CENTER
Broadway Plaza, Walnut Creek, broadwayplaza.com.
—
Runner-up | City Center Bishop Ranch, San Ramon, citycenterbishopranch.com.
---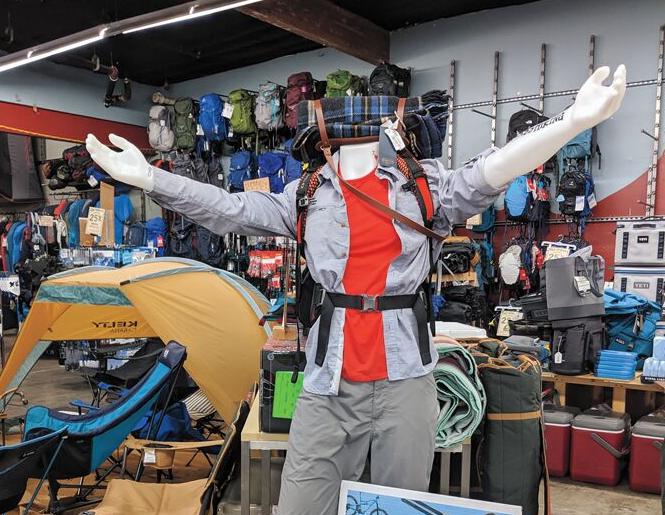 SPORTING GOODS STORE
Sports Basement, multiple locations, shop.sportsbasement.com.
---
WOMEN'S CLOTHING BOUTIQUE
Luck, Lafayette, lucklafayette.com.
—
Runner-up | Venture Quality Goods, Lafayette, venturegoods.com.
---
EDITORS' PICKS
BEST BOOKSTORE TO STOCK UP FOR THE ULTIMATE INTROVERT'S STAYCATION
Mrs. Dalloway's Literary and Garden Arts, Berkeley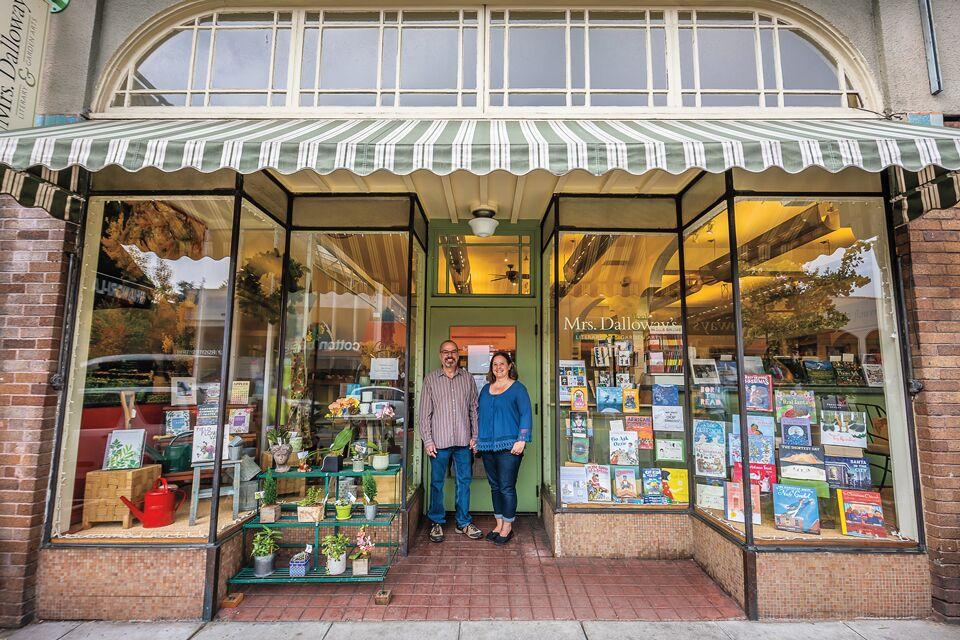 East Bay bookworms were shocked when the former proprietors of Mrs. Dalloway's Literary and Garden Arts, Marion Abbott and Ann Leyhe, announced in 2021 that the beloved independent bookshop was available to purchase. Last fall, the two passed the baton to fellow bibliophiles Eric and Jessica Green, who plan to keep the heart of the store just the same. In addition to an array of classic and modern volumes, the shop—with quotes from Virginia Woolf and Alexander Pope painted on its walls—boasts an entire garden arts area and has been known to stock horticultural implements, candles, tea, small home furnishings, and even plants and seeds. And bring the children along—Mrs. Dalloway's has a blossoming collection of books for youngsters and a sizable selection of games to enjoy. mrsdalloways.com.
---
BEST SHOP FOR A CHIC OUTFIT
McMullen, Oakland
Boutique owner Sherri McMullen could take on the title of patron of the fashion arts with her meticulously curated inventory. Committed to supporting female designers and designers of color, McMullen has the chops to champion emerging talents—and then watch them go big. Celebrating its 15th anniversary, her airy, high-ceilinged shop is a fashion fiend's playland of runway styles. Check out designs so structured they're architectural in a kaleidoscope of colors—luminescent strappy heels, a melon blouse, small jelly bean–hued purses, bold multicolored print dresses, and leather sneakers in all the pastels. Carolina Herrera, Proenza Schouler, the Row—need we go on? When Vogue recently asked its editors for their favorite places to shop anywhere in the United States, McMullen was one of just six to make the cut. shopmcmullen.com.
---
BEST RESOURCE FOR COOL SNEAKERS
Bows and Arrows, Berkeley
East Bay sneakerheads who want the latest Jordans, Nikes, or Adidas—as well as up-and-coming and harder-to-find brands—can get their kicks fix at Bows and Arrows, a supercool store on Berkeley's Telegraph Avenue. In business since 2005 and run by the same team behind Berkeley's trend-setting 510 Skate Shop (located right across the street), Bows and Arrows offers impeccable customer service and an in-depth knowledge of all things sneakers. Along with the aforementioned brands, look for standout sneakers by Salomon and Asics, as well as fun and funky streetwear by companies like Brain Dead, Needles, and Stüssy. The shoes sell out fast, so regular drawings are held to give more customers access to the covetable inventory. bowsandarrows​berkeley.com.
---
BEST PLACE TO PREP FOR EXPLORING
Trader, San Ramon
Sometimes we all need to feel like the main character of our own adventure story. Trader at San Ramon's City Center Bishop Ranch will help you do just that. The shop features dark wood-beamed ceilings, comfy armchairs, light fixtures reminiscent of antlers—and, perhaps most important, a selection of whiskey to complete the shopping experience. The shelves are stocked with warm flannels and button-downs, boots and sneakers, and thick socks and caps, many in soothing earth tones and each made for both fashion and durability. If you're craving a trip to one of the East Bay's breathtaking parks, Trader stocks camping supplies—such as gas stoves, pocketknives, and packs—as well as beanies and jackets. With a trip to Trader, you'll be ready for whatever lies beyond your door. tradersanramon.com.